Here is a list of In Style Put together of the
Top 10 Hair Cuts/Color Right Now
and of course my thoughts to go along with it!
STARTING WITH THE CUTS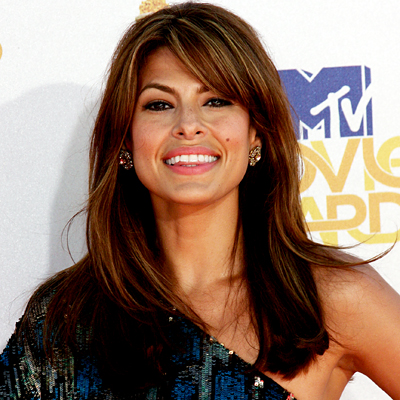 EVA MENDES'S STYLE
: Side-swept bangs that fall along the bridge of the nose.

WHAT MAKES IT HOT
: "Lots of women are bothered by hair in their eyes," says Townsend. "If you can stand it, there's just something incredibly racy about swingy, eyelash-grazing bangs."

WHO IT WORKS FOR
: These bangs look great on a variety of face shapes but they're especially effective in minimizing a longer face.
MY THOUGHTS
AGREE/DISAGREE:
Indifferent
OPINION:
I love what they say about who it works for, I guess I just don't get putting it on this list. If we are talking about change I think its time we give our bangs some versatility. I endorse a bang with a little more attitude this season, something that has to ability to look a little more classic but at the same time the ability to reverse it and show a different side of you.
Final Verdict:
Been there done that.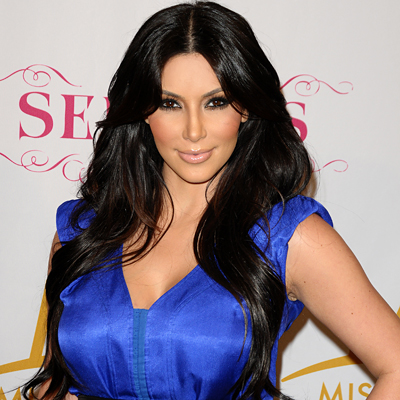 KIM KARDASHIAN'S STYLE
: Gradual layers that start at the chin.

WHAT MAKES IT HOT
: "If your hair is this long, keeping it a single length can look like a flat sheet of hair. These long, uniform layers give the style a luxe, controlled movement," says Townsend.

WHO IT WORKS FOR
: "This cut is best for someone with lots of thick hair, be it natural or extensions. Fine hair can look straggly with too many layers," he says.
MY THOUGHTS
AGREE/DISAGREE:
Agree, but I disagree with who it works for.
OPINION:
I love the idea of this look. Especially for someone with long hair. Yes it is a bit traditional and let's say commercial, however it works and for now go with it. I will note though that If you have a fine texture don't be afraid to wear your style with some layers. Seek someone who knows what they are doing for those of you looking for this look and hair stylists... use disconnection.
FINAL VERDICT:
Sexy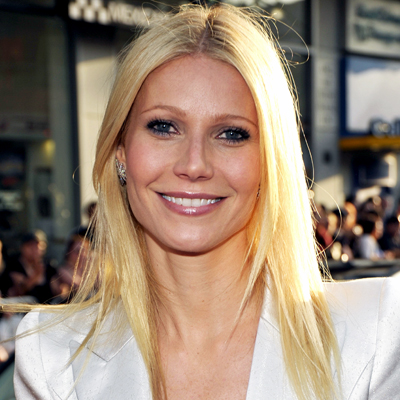 GWYNETH PALTROW'S STYLE
: Below-the-shoulders strands and scattered, imperceptible layers.

WHAT MAKES IT HOT
: Face-framing layers à la Rachel Green may finally be a thing of the past. As Townsend sees it, a uniform length is more 2010; razored ends give the cut movement and keep it from looking drab or drapey.

WHO IT WORKS FOR
: "Honestly, this cut works for nearly any face shape. Styling it with off-center part would flatter a heart-shaped face, a center part looks stunning on an oval face," he says.
MY THOUGHTS
AGREE/DISAGREE:
Agree
OPINION:
It's great to see a little grunge coming back into styles. Although it is a little down played, this look offers a little more of a grittiness to your style and truly is fashionable.
FINAL VERDICT:
Express Your Grungier Side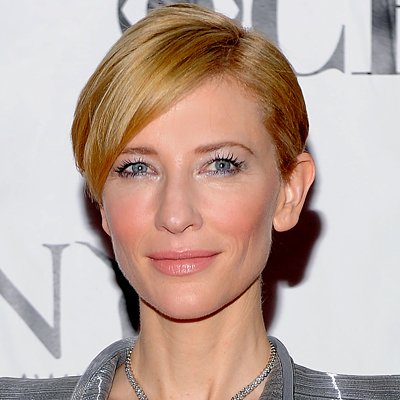 CATE BLANCHETT'S STYLE
: A longish pixie shorn tightly on the sides with cheekbone length hair on top.

WHAT MAKES IT HOT
: "This is a classic haircut, but it can be styled so many different ways," says Townsend. The deep side part gives the pixie an understated elegance; a dab of mousse scrunched into damp strands could take the crop in a mod, '60s direction.

WHO IT WORKS FOR
: According to Townsend, a short cut is a great option for someone looking to lose brittle, damaged hair. "It's also a perfect way to show off a long, graceful neck like Cate's," he says.
MY THOUGHTS
AGREE/DISAGREE:
I have to agree but please read the opinion as to why I almost didn't
OPINION:
OK, so there is no doubt I love this style and I probably always will, (also lets make a side note: This looks AMAZING!! on her) it's just that I would have loved to see a look like this show up on 2009's list. However, all things aside, it's wonderful, very fashionable, very in. If you are looking to go for a shorter look, you can not go wrong with something 60's inspired!

FINAL VERDICT:
Love it, Love it even more on her!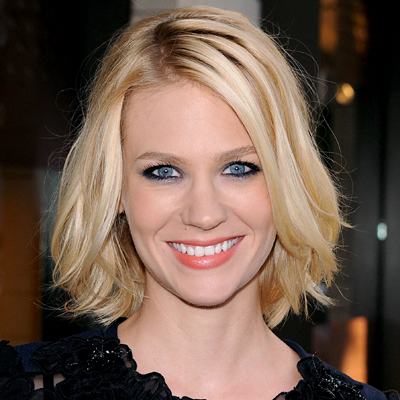 JANUARY JONES'S STYLE
: A below-the-chin, above-the-shoulders cut with long, choppy layers.
WHAT MAKES IT HOT
: "The length of this bob is what really creates that sexiness," says celebrity hairstylist Mark Townsend. "It's meant to hit right at the sloping curve of the neck."

WHO IT WORKS FOR
: Every line of this haircut has been broken-up with thinning shears, which allows the hair to fall loosely with very little styling. Read: If you're a shower, shake and go girl, this might be the perfect do for you.
MY THOUGHTS
AGREE/DISAGREE:
Agree
OPINION:
Essentially this look is a bob formation of the
Gwyneth Paltrow's style. January Jones's texture is different so it offers for a different look however it's captivating that same energy.
FINAL VERDICT:
See Gwyneth Pltrow's
AND NOW COLOR!!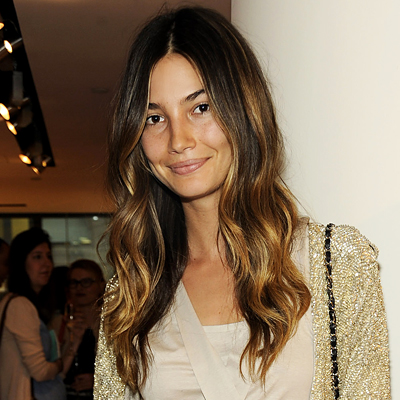 LILY ALDRIDGE'S SHADE
: Deep chestnut roots that fade to a tawny medium brown.

WHAT MAKES IT HOT
: You may not recognize Victoria's Secret model Lily Aldridge—but chances are you love her hair. "It's by far one of the most requested looks in my salon," says Cunningham. "There's just something appealing and easy about those bleached-out ends."

WHO IT WORKS FOR
: Natural brunets will have the most luck pulling this shade off. Simply ask your colorist to add uneven ribbons of a lighter hue—and keep in mind, balayage highlights, that is, those painted directly onto the hair shaft without foils or a cap, will look the most believable.
MY THOUGHTS
AGREE/DISAGREE:
Agree
OPINION:
This is Easy! I love this. If you are a brunette with long hair and you want to change it up, DO THIS!
FINAL VERDICT:
The Perfect Fall Brunette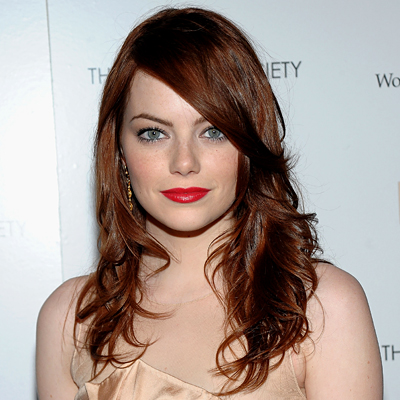 EMMA STONE'S SHADE
: A rich, monochromatic ginger hue.

WHAT MAKES IT HOT
: Hair color technology has come a long way, so even single process shades like this have light-catching nuance, explains celebrity colorist Tracey Cunningham who created this shade for Stone.

WHO IT WORKS FOR
: This spicy red is surprisingly kind to fair skin with pinkish undertones.
MY THOUGHTS
AGREE/DISAGREE:
Disagree
OPINION:
First things first I am not so sure if you have a pinkish hue to your skin tone how wonderful this might be. Maybe with a slight more copper my opinion would have changed. It may work, however I am not that crazy about this particular shade on her. Love Love Love the idea of this color on her, but not so hot on this tone and not so hot on this tone for "right now." I would like to see a little more dimension in this color as well. Also it's far too flat.
FINAL VERDICT:
Not so spicy :(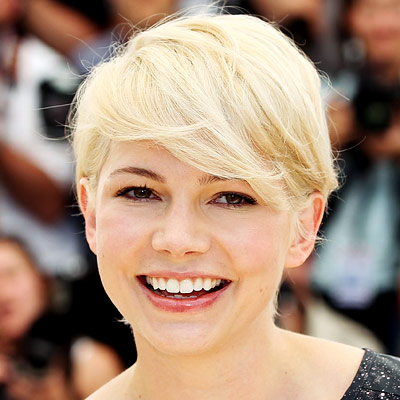 MICHELLE WILLIAMS'S SHADE
: Pale blond—think sun-soaked fields of wheat.

WHAT MAKES IT HOT
: "Because this blond has a taupey undertones, it can warm up women with fair skin," says celebrity colorist Marie Robinson, who created
this shade
for Williams.

WHO IT WORKS FOR
: With a color this bold, a little goes a long way—which means it looks best on shorter styles.
MY THOUGHTS
AGREE/DISAGREE:
Agree
OPINION:
I don't think I could have said this better myself. This is a Perfect blond. Just readers beware, it's not perfect for everyone. This says it's great for shorter styles, which I do agree, but it's not exactly right forever ones color and depending on your natural color is a lot to keep up. Stylists know what you are doing and getting into with a blond like this
FINAL VERDICT:
Perfect, but buyer beware.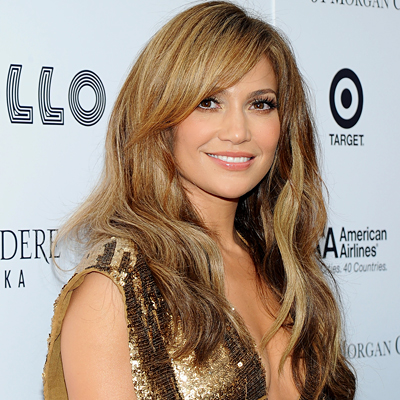 JENNIFER LOPEZ'S SHADE
: A honey brown base with chunky beige blond accents. (Get it? Brown plus blond…)

WHAT MAKES IT HOT
: "I've never seen Jennifer's color look so gorgeous," says Robinson. "There's so much contrast without looking unnatural."

WHO IT WORKS FOR
: "Jennifer has a lot of bronze in her skin so she doesn't need to compensate by putting those colors in her hair," explains Robinson. "This slightly ashen mix of blond and brown is just right."
MY THOUGHTS
AGREE/DISAGREE:
Agree
OPINION:
What else to say other than... Favorite. Just note though, just because it's my favorite doesn't mean it's right for everyone. It is right on who it works for so stylists you need to know your skin tones.
FINAL VERDICT:
The Perfect Fall Color!!